Announcing

THE PLEDGE TO HELP END ALL ISMs
.
BY the year 2000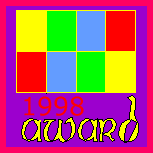 I,

_________________________
insert your name on above line
in special recognition of
my honourable compassion for all things
do hereby Pledge to help
to end all ISMs
---


this pledge represents an effort to stamp out all ISMs by the year 2000...
together we can celebrate an END to:
RACISM
MATERIALISM
MILITARISM
SEXISM
AGEISM
ALL ISMs

---
WHEN someone around you ISMs:
WALK AWAY AND SAY == Not in my face, There is no place ==

OR, BETTER STILL, SHOW THE COURAGE TO STAND AND EXPLAIN THAT SEPARATION, SEGREGATION, AND ALL OTHER FORMS OF ISOLATION MUST END FOREVERMORE, SO THAT ALL SPECIES, ALL THINGS MAY UNITE WITH WHAT IS NATURAL AND RIGHT. OUR ONENESS.

END all ISMs by 2000...TAKE the PLEDGE!!

and for being so Good, congratulate YOURSELF!

---




.

please proudly print out this page and sign your name boldly
where it says "insert your name on above line" PRINT OUT ONLY PAGE 1 AND ONLY ON 8 1/2 X 14"


---
anyone with ideas to share about different good ways to end ISMs, send to winky3 AT lmi.net
and winky will post the best ones here...


---
...nothing new here in this part of the Universe since
1:12 P.M. P.S.T., Monday, December 9, 1997
last updated on Monday, July 19, 2010 at 9:03 P.M. P.S.T.
COPYWRONG © 1997-2010 swrichie ALL RIGHTS REVERSED